---
Probably the biggest reason why people keep asking us to add new products to our online store is because they know we carry out exhaustive laboratory testing on all our products.
Unfortunately, that also means we often experience tremendous difficulties and setbacks trying to source clean materials that we can transform into finished products that meet our stringent requirements for cleanliness, purity and safety. As I've mentioned before, we reject 80% of the raw materials we test because they don't meet our standards. And that's why our online store expands more slowly than you might expect: It takes time and resources to identify clean sources.
Despite the challenges, we've put together five new products that many of our customers will find to be very exciting. All five of these products are brand new, being launched during the Black Friday weekend at the Health Ranger Store. Most of them are on special pricing during this weekend, too. Check out all the great deals at this link.
Here are the five new products we're launching now:
#1) Organic Premium Matcha Green Tea Powder
We've had requests for Matcha Green Tea for several years. We finally found a premium supplier in Japan that offered both USDA certified organic Matcha Green Tea powder and met our strict heavy metals limits. (Green tea products from China, in particular, are frequently contaminated with lead.)
This production lot of Matcha Green Tea powder will sell out before long, and it's impossible for us to know when we'll find a similarly clean lot, since green tea production in Japan is seasonal (and quality varies tremendously with environmental factors such as temperature, rainfall, etc.).
Get this premium Matcha Green Tea powder now at the Health Ranger Store.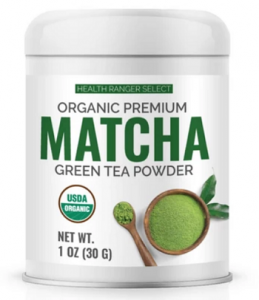 #2) Groovy Bee Organic MCT Oil Powder
This is one that I've been pushing for, since I personally wanted a high quality MCT oil powder to add to smoothies and protein powders. This MCT Oil is derived entirely from coconuts and is blended with prebiotic acacia fiber, giving it the added benefit of nourishing friendly gut flora while providing the MCTs that are now very popular in "keto" plans. And yes, it's organic, too.
Stock up on Groovy Bee Organic MCT Oil Powder at this link.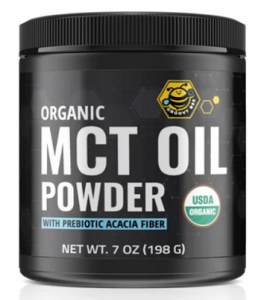 #3) Biostructured Silver First Aid Gel
I've been carrying out the R&D on this product for several months, and the result is something pretty amazing. Imagine a silver gel that contains 3 types of silver (ionic silver, colloidal silver and Biostructured silver) plus 7 botanicals such as rosemary, oregano, cinnamon, peppermint, lemon oil and more. Oh yeah, and aloe vera gel, too.
The result is an incredibly potent, multi-faceted first aid silver gel that's like nothing else you've seen before. It has five modes of action to protect your skin and help support natural healing from minor cuts, scrapes, insect bites or minor burns. It's pinkish / amber in color and has a truly amazing natural botanical scent (entirely from the essential oils).
Best of all, this silver gel contains NO artificial fragrances, NO synthetic preservatives, NO petroleum-derived ingredients, NO emulsifiers and nothing bad. Plus, it's made from 100% Texas rainwater and manufactured using 70% solar power.
It's great for home use and farm use, including for use on pets, horses and other animals.
Stock up on Biostructured Silver First Aid Gel at this link.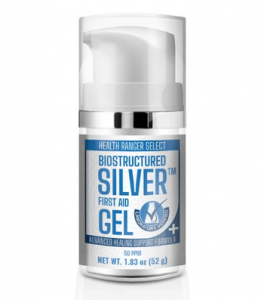 #4) Blue Light Blocking Amber Glasses
Ready to protect your eyes from excess blue light while achieving it in style? We've teamed with Groovy Bee to introduce their new Blue Light Blocking Amber Glasses that are scientifically validated to block specific wavelengths of light (see the full spectrum chart on the store page link, below).
These glasses are really comfortable to wear and can be used both outdoors or indoors. For indoor use, wearing them for 2-3 hours before bed time will greatly improve your ability to fall asleep because it protects you from the bright lights that result in disruptive hormones that can keep you awake.
Seriously, try these glasses and you'll experience a world of difference when it comes time to sleep.
Protect your eyes now with Blue Light Blocking Amber Glasses.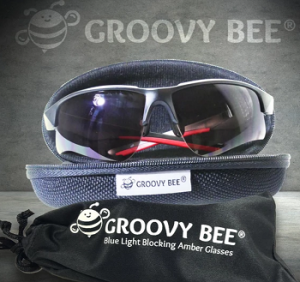 #5) Mini buckets of organic foods: Cashews, Quinoa, Red Lentils, Chia Seeds
For the last several years, we've offered large, heavy "Ranger Buckets" of organic, lab-tested preparedness foods. We've sold thousands of those buckets, but many customers wanted something smaller and easier to pack onto shelves. So this year, we're introducing mini buckets which are about 1/4th the size of the big Ranger Buckets.
Each mini bucket is filled with four individually packed, vacuum sealed packages of the featured food item. These mini buckets are very easy to move and they're stackable on shelves for long-term storage.
Because they're made out of high-grade PE, they're naturally resistant to humidity, water, rodents and sunlight, making them ideal for long-term food storage.
Today, we're introducing four food items in these mini buckets, with many more items yet to come:
Mini Buckets – Organic RAW CASHEWS
Mini Buckets – Organic RED LENTILS
Mini Buckets – Organic Black CHIA SEEDS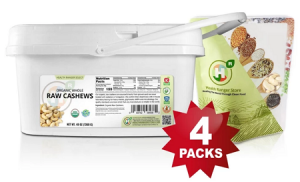 We manufacture all these items in Texas using lab-verified raw materials, of course. This is all packed in-house to make sure we have total control over the quality of what goes into each mini bucket.
Watch for more organic food items to be introduced in this format in the near future.
Stock up during the Black Friday / Cyber Monday specials to get the best prices of the year
These new items and more are offered at the best prices of the year during the Black Friday / Cyber Monday specials we've got going. Each day — Friday through Monday — we have a different set of products on special.
Click here to see the great deals we're offering.
Take advantage now!
We also have TWO warehouses set up this year, meaning those customers on the East Coast will receive much faster deliveries than before, since we have a second warehouse shipping out of North Carolina. Our main warehouse is in Texas, so all customers west of the Mississippi will receive shipments from that warehouse (we don't yet have a warehouse in Utah… maybe next year?).
Every purchase helps support our important mission to bring health wisdom, lab-tested honest products and health freedom information to the world. Help us help the world get healthy, and we all benefit.
Thank you for your support!
Submit a correction >>